DECIDE: Developing Services for Individuals with Disabilities "English for Specific Purposes Training at Dresden Technical University" March 23-29, 2019 DRESDEN – 2019
Location: Technische Universität Dresden, Seminargebäude 1, Room 01a, Zellescher Weg 22, 01217 Dresden
Participating universities:
Transilvania University of Brashov (Romania)
Middlesex University (United Kingdome)
Limerick Institute of Technology (Ireland)
Dresden Technology University (Germany)
Samarkand Institute of Economics and Service (Uzbekistan)
Tashkent University of Information Technologies (Uzbekistan)
Karakalpak State University (Uzbekistan)
Al-Farabi Kazakh National University
Seifullin Kazakh Agrotechnical University (Kazakhstan)
The Academy of Public Administration under President of the Republic of Kazakhstan (Kazakhstan)
Khujand State University named after academician B. Gafurov (Tajikistan)
Kulob Institute of Technology and Innovation Management (Tajikistan)
Public Administration institute under the President of the Republic of Tajikistan (Tajikistan)
University of Crete (Greece)
The development phase of the DECIDE project began with the training for the preparation of Module 1 "English for Special Needs", which was held in Dresden (Germany) at the end of March 2019. After that, an ECTS module training program and other training materials were developed.
Project Coordinator for al-Farabi KazNU Gainel Ussatayeva  took part in a strategic review of the further work of the Initiative Group and the activities of the liaison officer for providing accessible education for students with special needs. There were  identified key players, such as ministries, universities, government and NGOs.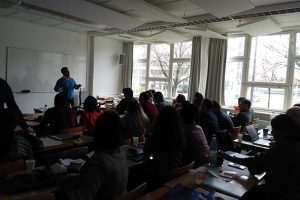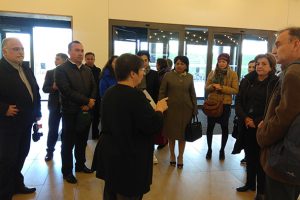 ---
Materials